EL PREZ - "PASS IT" (PRODUCED BY THX)
With only a week away before the release of EL PREZ's anticipated LP, "LEADERSH!T", here is the NEW single "Pass It", produced by THX (@THXBeats).
If Mary Jane was a real woman with the perfect assets, then this song would be dedicated to her. This Beast of a record from the Honour Role MC is strictly for your car systems and should be played as LOUD as possible, not intended for laptop speakers and ipod headphones.
Any posts, reposts, blasts, and tweets are appreciated. LEADERSH!T will be available at iTunes and all digital outlets July 3rd. For Interviews, requests, and media inquiries contact De Andre Harvey @ elprezwashere@gmail.com. EL PREZ, Honour Role, and W.G.G.P. thank you for your Support!
" FOLLOW THE LEADERSH!T " JULY 3RD
0Plays
Girl i Knew pt 1 - El Prez and Tony CostaEl Prez/Tony Costa
Listen to the latest Leaks from "LEADERSH!T"
0Plays
Brand New Everything ft. El PrezJohn Dew
J. Good feat. El Prez - "Ego Trip" (2011)
dope dope track featuring yours truly…
10Plays
3. Never Stop (prod. by Twigg & Stone)Gotham Green & El Prez
here's the first leak from the EP between me and the NY homie Gotham Green. It's the title track and it's called "Inhale"! d/l it, share it, most importantly tho, roll one up and smoke to this…
AUDIO: "Smoke & Ride" - Scar ft. El Prez and AleonCraft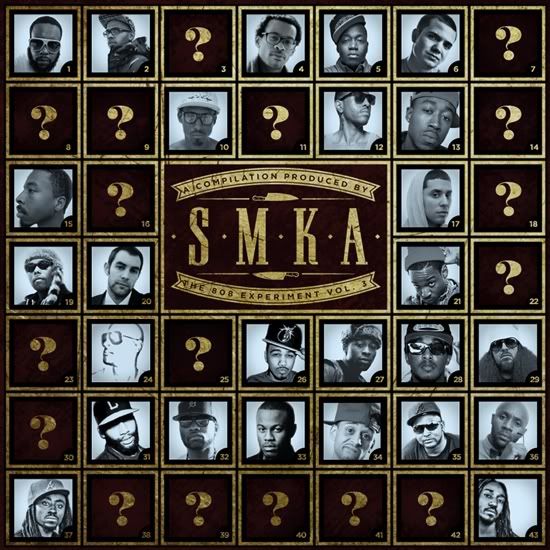 Scar ft. El Prez and AleonCraft - "Smoke & Ride" produced by SMKA
Something for my Ladies that look so sexy rollin that swisher for ya boi… Off that 808 Experiment Vol. 3 droppin sooner than ya girl's drawes after hearing this song ha!
Download it at http://SMKA.Bandcamp.com